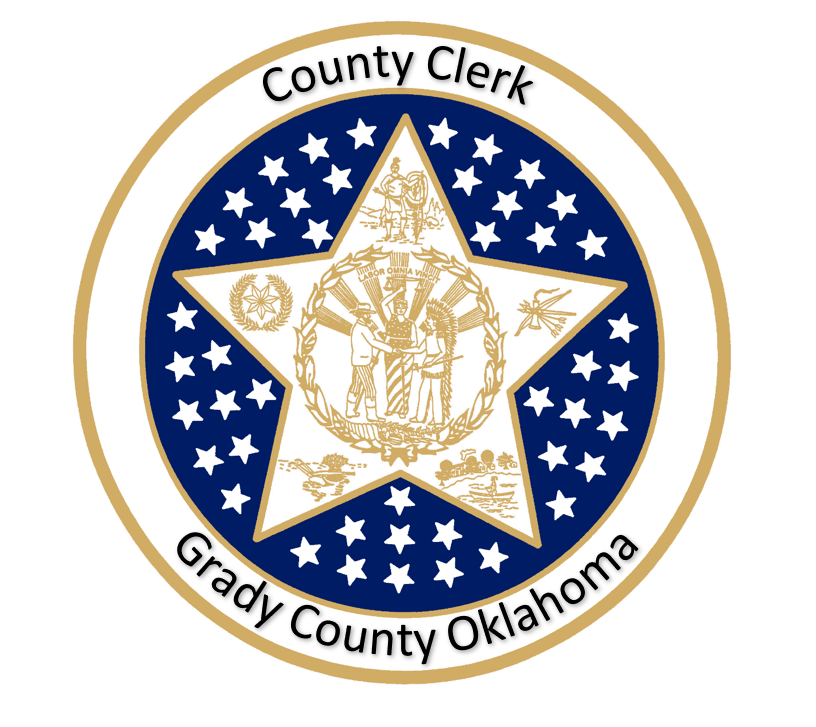 "The best government is the government closest to its people"
Staff
County Clerk
Jill Locke
First Deputy
Kealee Romero
Purchasing Agent
Sydney Richardson
Land Records Supervisor
Trish Bailey
Asst. Land Records Supervisor
Catherine King
Land Records Deputies
Kari Molder
Jerri Croskey
Lori Dorman
Haley Holding
Finance Clerk
Jennifer Layman
Purchasing Deputy
Jordan Pruitt
Documents
Resources
Simplifile
(800) 460-5657
CSC
(866) 652-0111
Ok County Records
The County Clerk's office is now accepting Credit & Debit cards as a form of payment.
Frequently Asked Questions
1. What does the County Clerk's Office do?
County Clerk is the "Recorder" for the County. Documents such as Warranty Deeds, Mortgages, Oil & Gas Leases. County Clerk also handles the County's Accounts Payables, Payroll & Purchasing.
2. What are the filing/recording fees?
Recording fees are $18 first page ($8 recording + $10 preservation) and $2 each page thereafter, per document. Document must conform or fees are higher- $25.00 for the first page, $10.00 for each additional page, & $10.00 for Preservation Fee.
We accept Cash, Check (if you provide correct address and a current phone #). We DO NOT accept temporary checks.
3. What makes a document conform?
The document must have a 1-inch margin at the top and ½-inch margin on the other 3 sides. It must be legible and in dark print form.
4. What are documentary stamps?
Documentary Stamps are required on all deeds or transactions of deeds that money or consideration is involved. The fee is $1.50 per thousand and we have a chart showing the various amounts. We also recommend a bill of sale or contract of the proof of sale.
5. Are military records filed in the County Clerk's Office and are they public record?
All military discharge records or DD 214's are filed in the County Clerk's Office and in the County that the party resides in. Military Records are not public record except to the veteran, his/her spouse, his/her children, Veteran's Administration, or court ordered document granting said permission.
 6 Are your records on-line?
Yes. The website is www.okcountyrecords.com Certain fees apply on this site, so please follow instructions closely.
 7. Are any of your records on computer?
We have our land records on computer from 1989 to present.
8. How much are copies and what is a certified copy?
Copies are $1.00 per page and certified copies are $1.00 per document. Certified copies are stamped and sealed with the County Clerk's seal. Certified copies are as good as the original and verifies that it is true and certified recorded document.
9. Can a copy of a document be filed?
The document needs to be original, original signatures and notarized.
10. What is the time factor in filing documents?
They become of record the day of filing and ending process time in returning the document to the said party is 7 to 10 days. We do not keep the original, we scan it. Currently, due to lack of storage, we no longer make books for the shelf.  We stopped at Book 4000.  However, we have all images in our system, on-line & archived and backed-up 2 different ways.