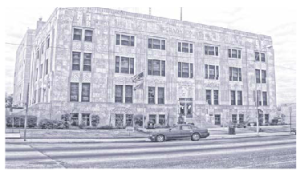 The current population Grady County is 54,733 and it is located within the Oklahoma City MSA (pop. 1.2 million). It is adjacent to Canadian County (north) and McClain County (east), Stephens County (south) and Comanche County (southwest), Caddo County (west), and Garvin County (southeast). The Canadian River provides its northern border and the Washita River runs through the county's middle. These rivers and their tributaries contribute to its agricultural prosperity.
Interstate 44 traverses Grady County and offers easy access and a convenient transportation corridor to both Texas and Missouri and northeast markets. It is also within minutes of the of nation's major interstate crossroad (I-35/I-40). The county is served by both the Stillwater Central Railroad and Union Pacific Railroad.
Grady County is home to Chickasha, a progressive city of 16,036 (2010 Data) that serves as the county seat and major retail center. Other communities in Grady County include: Tuttle, Rush Springs, Alex, Amber, Bradley, Bridge Creek, Minco, Ninnekah, Norge, Pocasset, Tuttle, and Verden.
The county is home to one of the nation's finest public liberal arts universities – the University of Science and Arts of Oklahoma (USAO) in Chickasha. The university has built a reputation for quality education and continues to be named one of the highest-ranked public colleges in Oklahoma in U.S. News & World Report Magazine.